K.J.Taylor is an Australian author, most well-known for her
Cymrian Saga
series, two trilogies of which have been published so far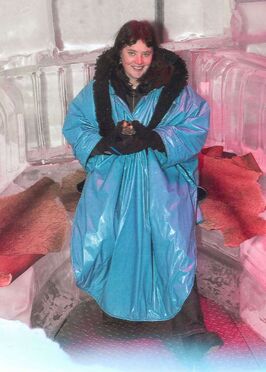 in Australia and the US.
Katie "KJ" Taylor was born in Canberra, Australia in 1986. She first began writing stories and poems as a child, and began attempting to write novels at 13. Her first published work, The Land of Bad Fantasy, was written when she was 16 and published by Omnibus Books in Australia in 2006, when she was only 18. After this she went on to study at the University of Canberra, where she obtained a Bachelor of Communications with majors in creative writing and literature, and wrote her next major work - the Fallen Moon trilogy, whose first volume, ''The Dark Griffin'', was published in 2009 by Voyager. The trilogy was subsequently published in the US by Ace Fantasy, and was followed by a sequel trilogy called The Risen Sun, which was released in both Australia and the US. The first two books of The Fallen Moon were also published in translation in the Czech Republic, while The Land of Bad Fantasy was published in Romania.
In 2011 K.J.Taylor appeared as a guest at the San Diego ComicCon, where she appeared on a panel with George R R Martin, Patrick Rothfuss, Brandon Sanderson and three other high-profile authors, in front of an audience of over 300 people. Later that same year she was named as the University of Canberra's Young Distinguished Alumni of the Year.
She then went on obtain a Master's Degree in Information Studies at the University of Canberra, after which she began a second career as an archivist at Radford College, where she still works when not writing.
As of 2015, K.J.Taylor has published 13 novels and has many more on the way.
Interviews
A January 2015 Interview with Fiona McVie♙
Trivia
-She was born with 11 toes, though the extra toe was amputated in infancy
-She has one sibling - a younger sister
-Her paternal grandfather was also called K.J.Taylor, and was a Major General in the Australian Army
-She keeps pet rats and references rats in most of her books
-She has a very mild fish phobia, while being completely unbothered by spiders and snakes
-Appropriately, given her surname, she sews as a hobby
-She collects movie and game soundtracks
-She suffers from Ulcerative Colitis, a painful autoimmune condition affecting the large intestine
-Ironically, despite her vocation, she reads very little fantasy
-She loves trivia
Ad blocker interference detected!
Wikia is a free-to-use site that makes money from advertising. We have a modified experience for viewers using ad blockers

Wikia is not accessible if you've made further modifications. Remove the custom ad blocker rule(s) and the page will load as expected.